Elizabeth B. Daughtry, DPM, FACFAS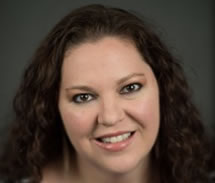 Residency
July 2003 - June 06 Washington Hospital Center, Washington, DC
July 2005 - June 06 Chief Resident

Three year podiatric surgical residency affiliated with a large teaching hospital. Extensive training in foot and ankle surgery, open reduction and management of foot and ankle fractures, diabetic limb salvage, elective forefoot and rearfoot reconstruction, management of in-house patients with vast medical issues, and emergency room foot and ankle trauma.
Education
August 99 - May 03 Temple University School of Podiatric Medicine, Philadelphia, PA
Doctor of Podiatric Medicine - May 2003
August 94- May 98 Meredith College, Raleigh, NC
Bachelor of Science in Biology, Minors in Chemistry and Psychology
Professional Experience
June 2015 - present - Piedmont Foot Clinic
August 07 - June 2015 - Podiatric Surgeon
President and Sole owner Dunn Foot and Ankle Center, PA, Dunn, NC
Work in private office, perform hospital consults, and surgery
July 06 - July 07 - Podiatric Surgeon
Coastal Carolina Foot and Ankle Care, New Bern, NC
Worked in private office setting performing general and surgical aspects of podiatry as well as hospital consults
Professional Memberships
Fellow, American College of Foot and Ankle Surgeons
American College of Foot and Ankle Surgeons - resident member (2003 - 2006)
American Podiatric Medical Association (1999 - present)
North Carolina Foot and Ankle Society (2006 - present)
Triangle Zone Chair 2017 – present
American Association of Women Podiatrists (1999- present)
Treasurer (2016 – present)
2nd-VP (2014 - 2016)
Secretary (2012 - 2014)
Conference Chair - 2014 AA WP Scientific Conference
2014 and 2018 AAWP Scientific Conference Chair
Harnett County Medical and Dental Society (2007 - present)
Secretary (2009 - 2010)
Research
"A Case Report on I)esyndactylization"
Residency Research Project 2005-2006 with Dr. Stuart Sibel
"Diabetes Watch: Key Considerations For Utilizing Silver Dressings"
Publication in Podiatry Today with Dr. Chad Friedman and Dr. John Steinberg
"Integra: A Valid Treatment Option for Chronic Wounds in the Lower Extremity"
Second place award in the Scientific Format of the ACFAS Student Chapter
Category of the Scientific Conference Poster Exhibit Competition in Las Vegas,
NV on March 20-24, 2006.
Hospital Affiliations
Betsy Johnson Regional Hospital (2007- present)
Central Harnett Hospital (2013- present)
Sampson Regional Medical Center (January 2015-present)
Johnston Medical Center (2008- 2012)
Craven Regional Medical Center (2006 - 2007)
Certifications and Licensures
North Carolina Podiatric License
NBPME Parts I, II, and III
Diplomate, American Board of Foot and Ankle Surgery
Honors and Awards
Chief Resident, Washington Hospital Center Podiatric Surgery Residency
National Register's Who's Who in Executives and Professionals
Temple University School of Podiatric Medicine

Dr. Judith Ann Dynoske Memorial Award
Goldfarb Foundation Award
Kevin Mahan Memorial Scholarship
Merit Scholarship
Personal Information:

Dr. Daughtry is happily married to Michael Daughtry and has one daughter. She enjoys spending time with her family and friends.